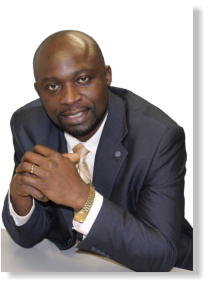 Welcome to our website and to knowing about us – the Nollywood Producers Guild, USA (NPG,USA). We are an association of like-minded film producers who represent, promote and protect the interests of Nollywood producers and participants in African film, television, and entertainment media in North America while sharing and promoting African culture and creativity through the African perspective.
Nollywood has come a long way in terms of its achievement today in a span of only two decades, sharing the top-three spot with Hollywood and Bollywood as the three highest film-producing industries in the world, yet it is in fact the youngest but fastest growing film (and entertainment) industry in the world. As a young industry it is faced with all the challenges that a growing industry would naturally have to deal with. These challenges are mostly in the area of marketing, distribution, and funding which ultimately affects the producers ability to make good films and obtain the requisite returns and encouragement to make even better and improved films.
As popularly said, there is strength in number and in unity we can achieve what an individual may never be able to achieve. We believe that Nollywood has a bright future but it requires some foundational efforts to set up the structure under which it would thrive and meet with global standards. That is why many of us have basically volunteered to serve through this organization towards building a lasting foundation for the future of the industry.
In laying the foundation and structure for Nollywood to thrive, there is the natural tendency for us as participants to also protect our rights and improve the quality of content the Nollywood producer could put out there. This is where you come in and we invite you to be part of the instrument in achieving the noble vision of this guild either as a member, associate member, or a supporter in cash or kind. We need and appreciate all the support we could get and we are grateful in advance for your participation and/or contribution. Nothing or no one is too small or too big. All are welcome. Please check the navigation buttons and follow the link that applies to how you wish to proceed with us. To Join or To Donate. Welcome aboard.
Thank you and God bless,
Oliver O. Mbamara, Esq.,
President, Nollywood Producers Guild, USA
www.OliverMbamara.com
Contact Tel: 718-617-6077 or EMAIL